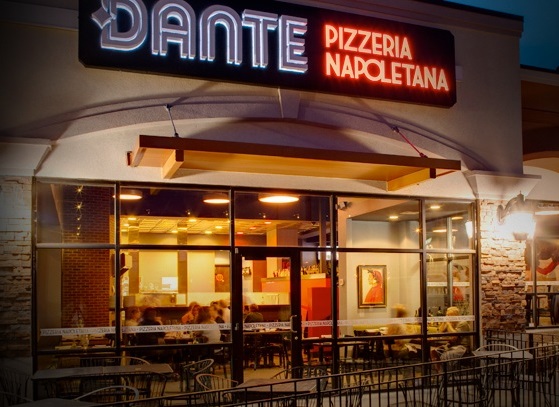 Get ready for some serious pizza  because this party is not messing around. Executive chef and founder of Dante Pizzeria, Nick Strawhecker, is working with local farms to bring us the very best of the season.
In addition to non-stop pizzas, the menu includes Roasted Brussel Sprouts with Lemons, Braised Kale with Shallot, Grilled Asparagus with Olive Oil and Sea Salt and Roasted Fingerlings with Rosemary.
And the pizzas themselves are just about the best this Brooklyn girl has ever had. Baked in Dante's brick oven, the crusts are that magical combination of chewy and crispy, tender and charred, and all around melt-in-your-mouth. Dante's will be topping the pizza with fresh local ingredients, their luscious red sauce and vegan mozzarella from Chicago's own Teese.
And if gathering around family style with 40 of your closest friends and strangers isn't enough, the evening will be capped off with Dante's pastry chef's custom vegan desserts! Something tells us chocolate will be on the list.
$15 per person, drinks and tip not included. Hope to see you there! You can RSVP at Meetup or just let us know here in the comments.
Sunday May 1st, 4pm at Dante Pizzeria Napoletana