It's the return of the best Vegan Pizza Party in Omaha (and possibly the world?) Last February, Extreme Pizza scored a home run with an all-out pizza explosion. So many varieties of pizza along with great salad and dessert. I thought to myself, how will they be able to top it? Well they did it! Besides amazing new pizza, Extreme has introduced Vegan sandwiches. It was a great time and I was excited to see so many happy pizza goers.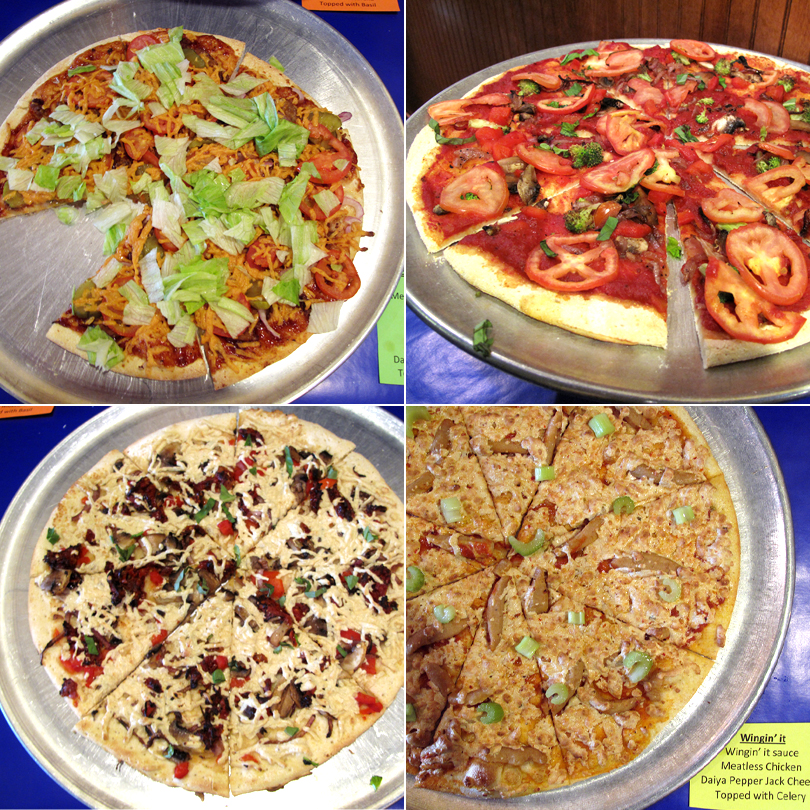 On the pizza tip, we have some newbies. The upper left pizza is the Cheeseburger pizza. Probably my favorite, it even has pickles! Lower right was also a popular one, The Wingin' It. Tons of variety, you couldn't ask for anything more.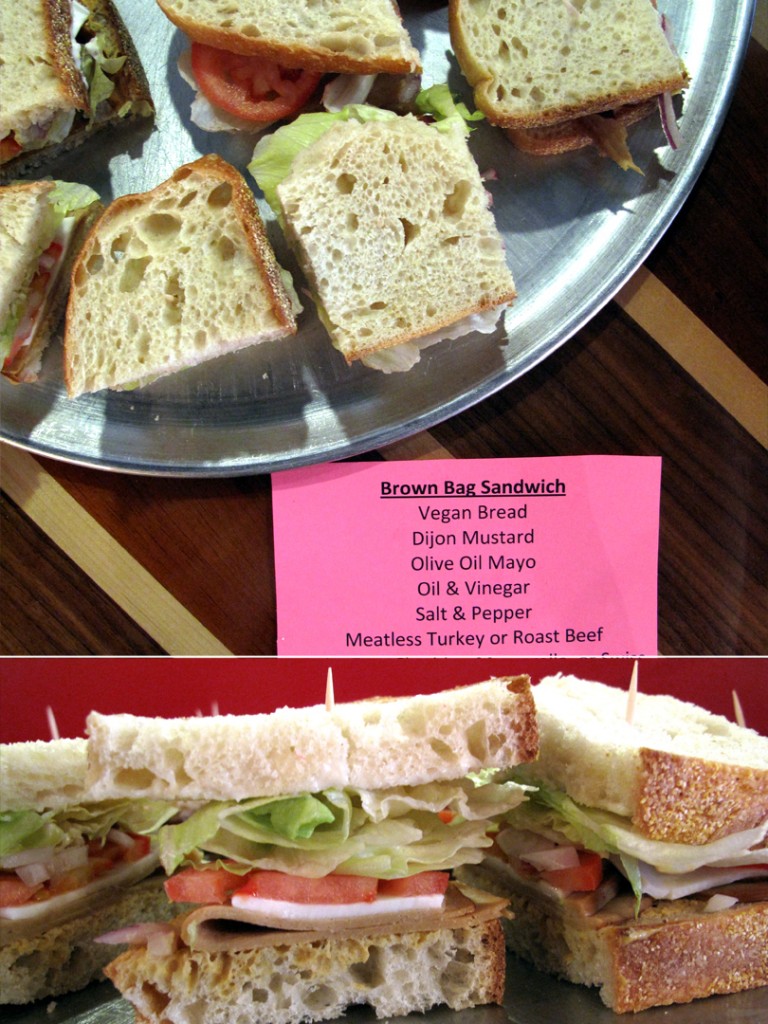 One of the most exciting things about the Meetup was the addition of Vegan sandwiches. Above we have The Brown Bag Special and below, The Stir-Fry Pita. MMMM!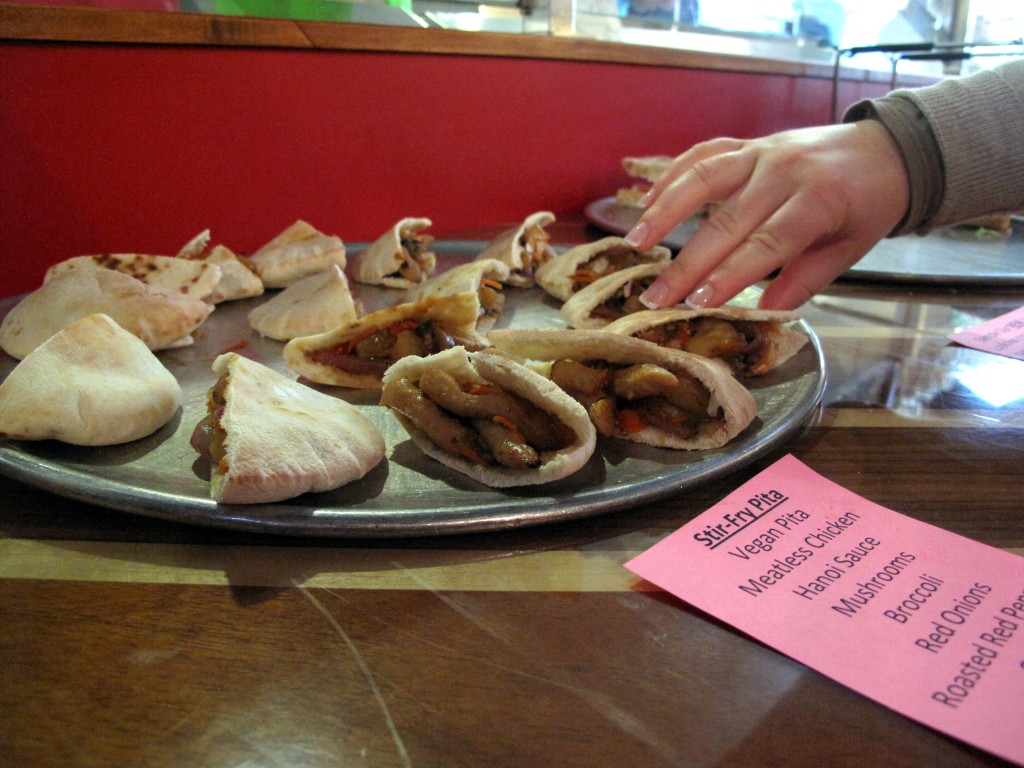 Get 'em while they're hot!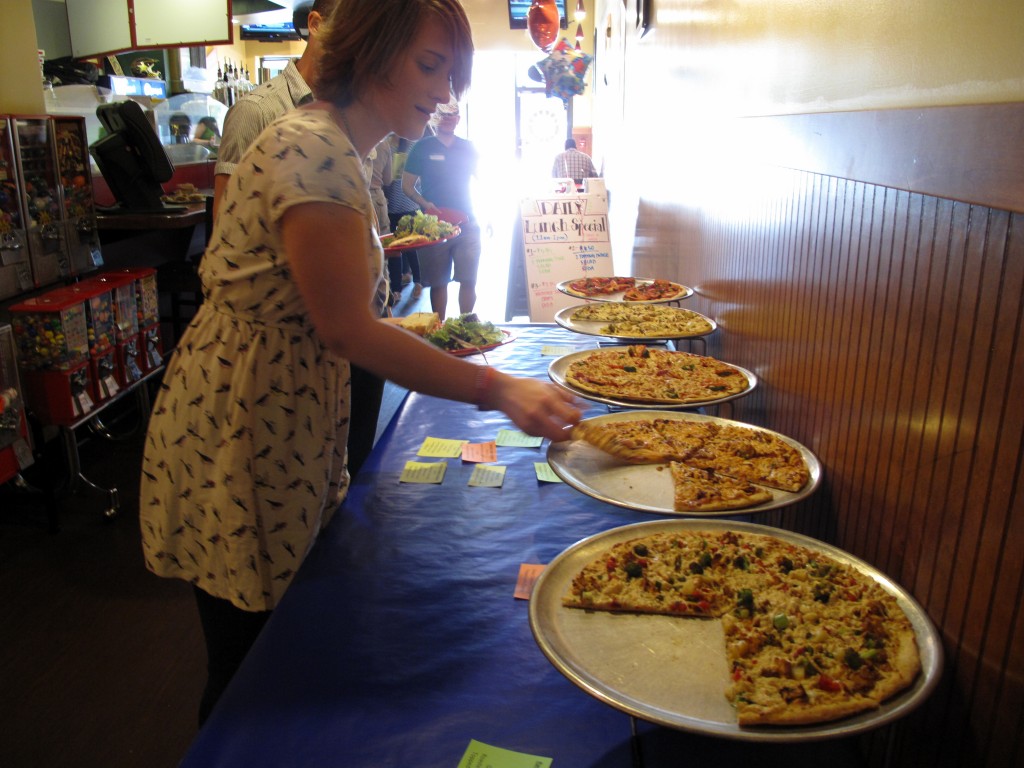 Choices galore.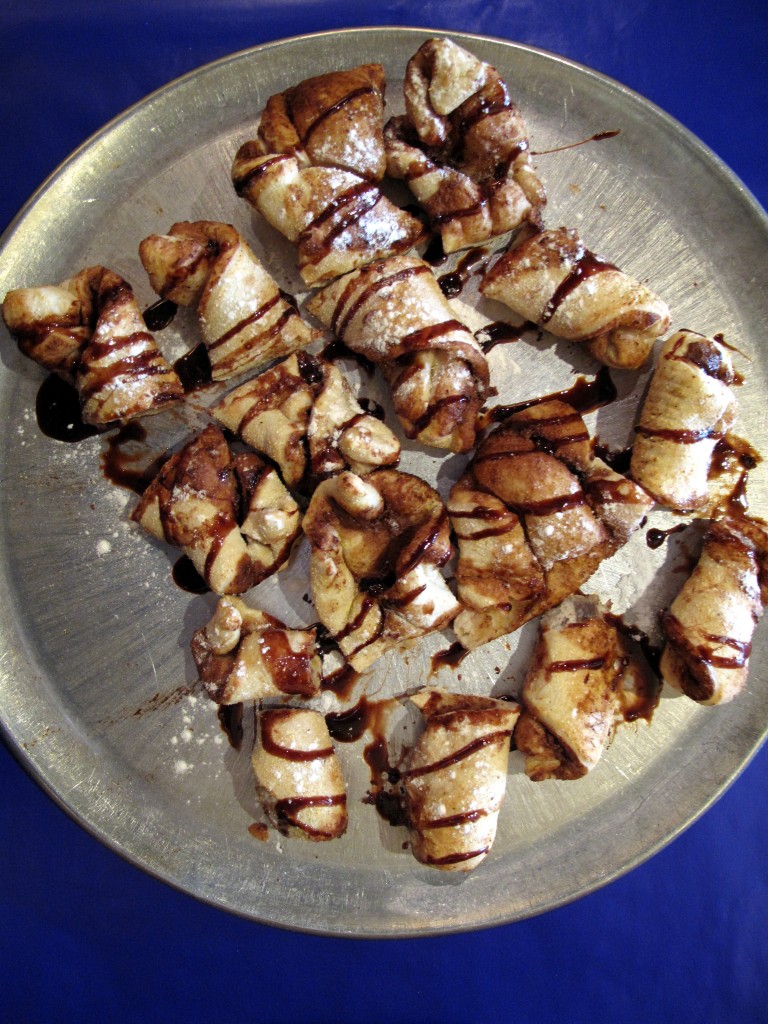 Dessert is served.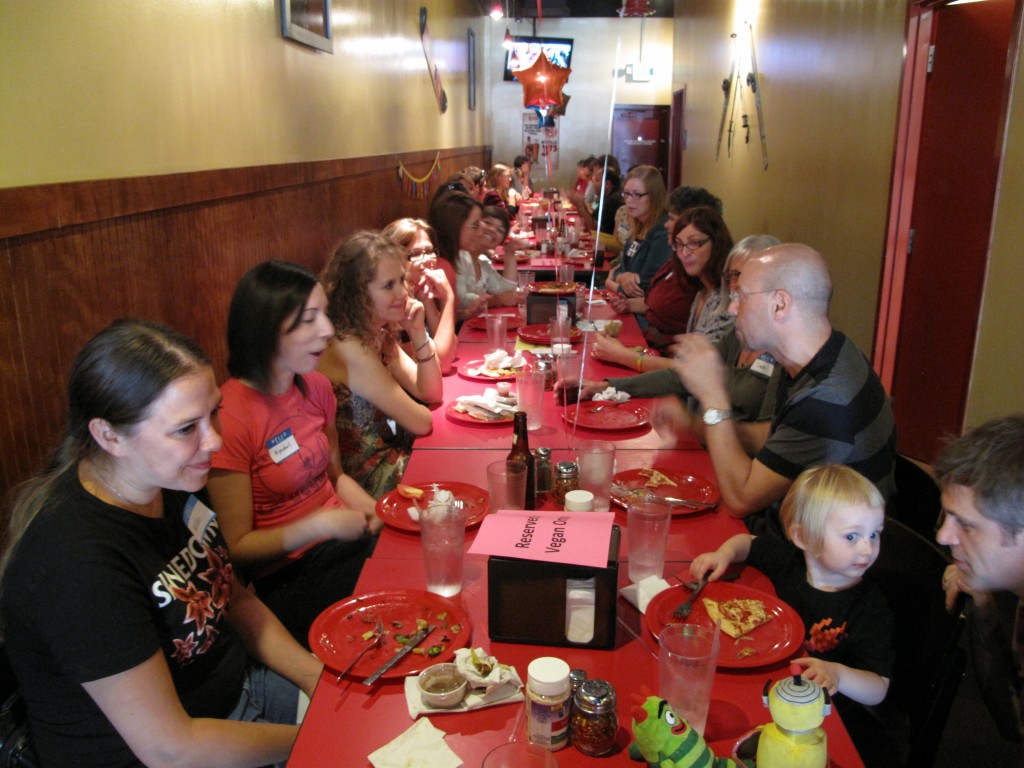 Pizza feast.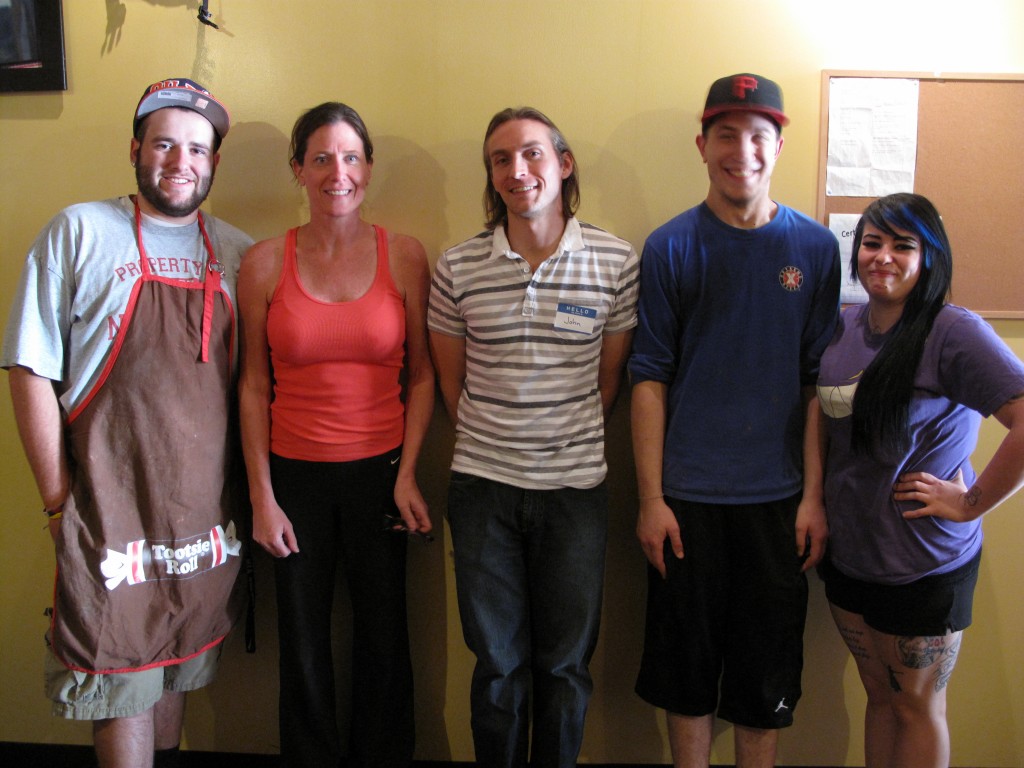 Thank you to the amazing Extreme Pizza Omaha team! From the left, Nick, Lisa, Me, Nick (another one) and Ashley (The Cheeseburger Pizza was her idea!) I also want to add that the day of the Meetup was my birthday and Extreme Pizza went out of their way to make me feel like a millions bucks, thank you so much. This Meetup was a success and I can't wait for Part III. Until next time, check out Extreme Pizza for all of their amazing Vegan options (and don't forget they deliver!)