Back for the third time, Vegan Omaha once again invaded Caffeine Dreams! Many of our favorites were there, like La Charlotte Cupcakes, Culprit Bakery Kolaches and Caffeine Dreams Coffee. We had a great crowd, so thank you to everyone that made it out! And special thanks to Becky and crew, Luke from Culprit and everyone from La Charlotte for making lots of Vegans very happy. And now for the new stuff!!!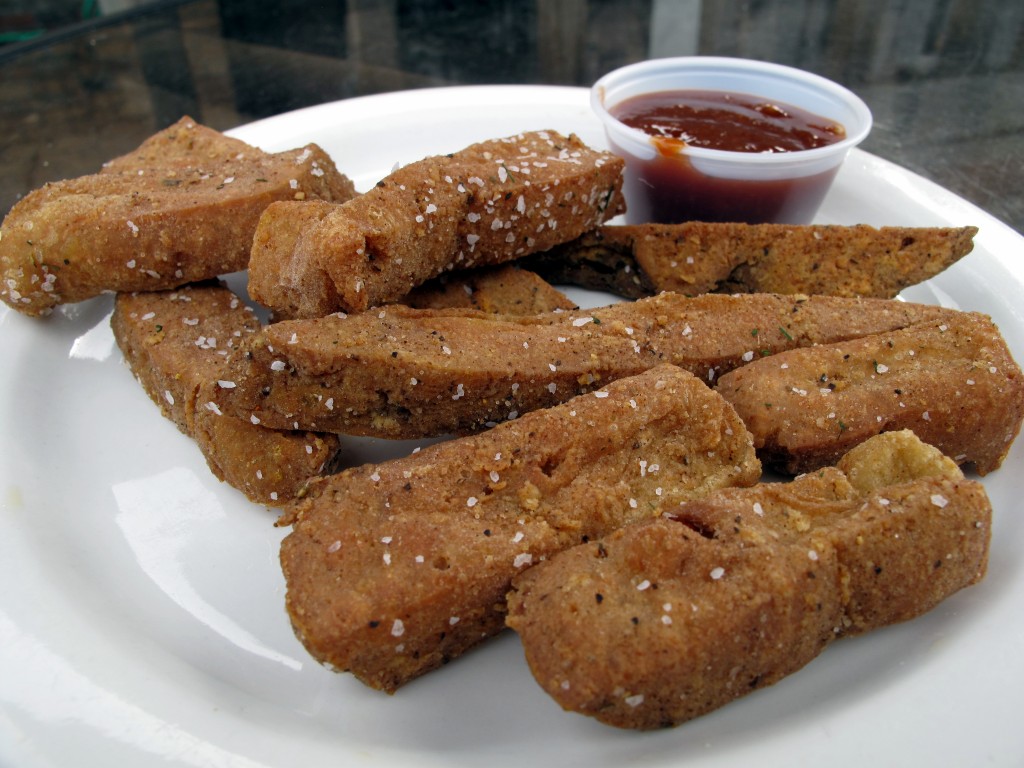 Without a doubt, the most anticipated item of the night was Culprit Bakery's Seitan Wings. It was a one night deal, so I hope you got to try them. Luke from Culprit is into cooking up new stuff, and said he wants your ideas. Think about what you're craving, let us know, and maybe it will show up at the next Caffeine Dreams Meetup!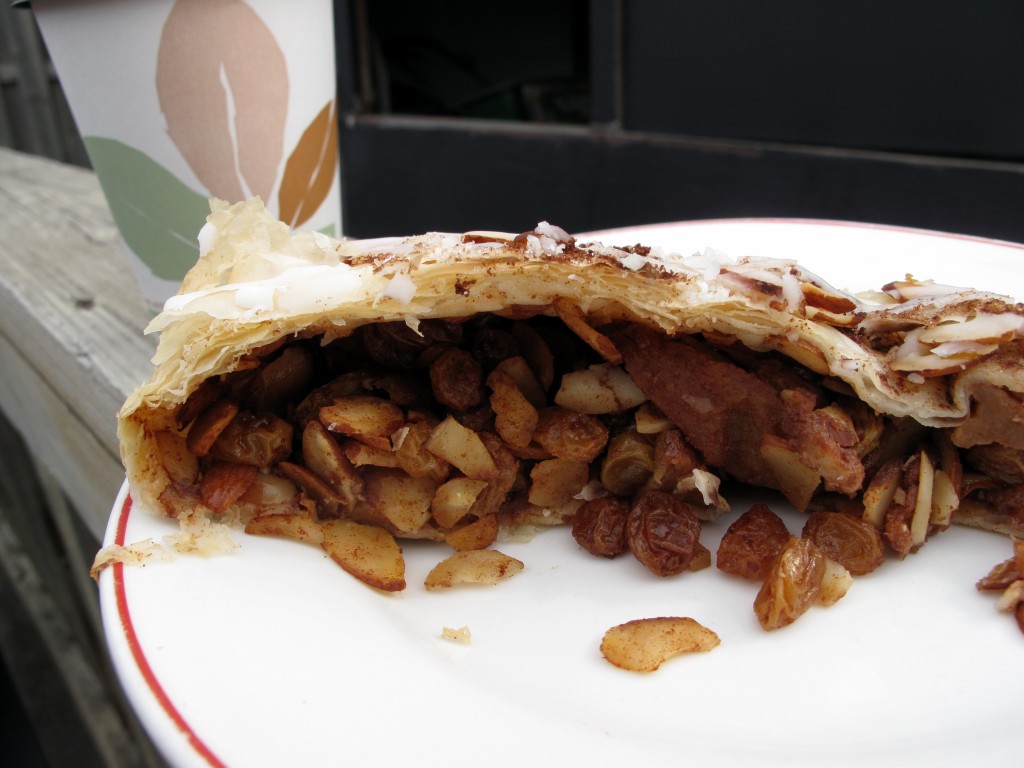 La Charlotte's newest Vegan entry was this delicious, cinnamony Apple Strudel. I love to see something like strudel, which you never see Vegan, like ever. Thanks for always pushing the envelope, La Charlotte!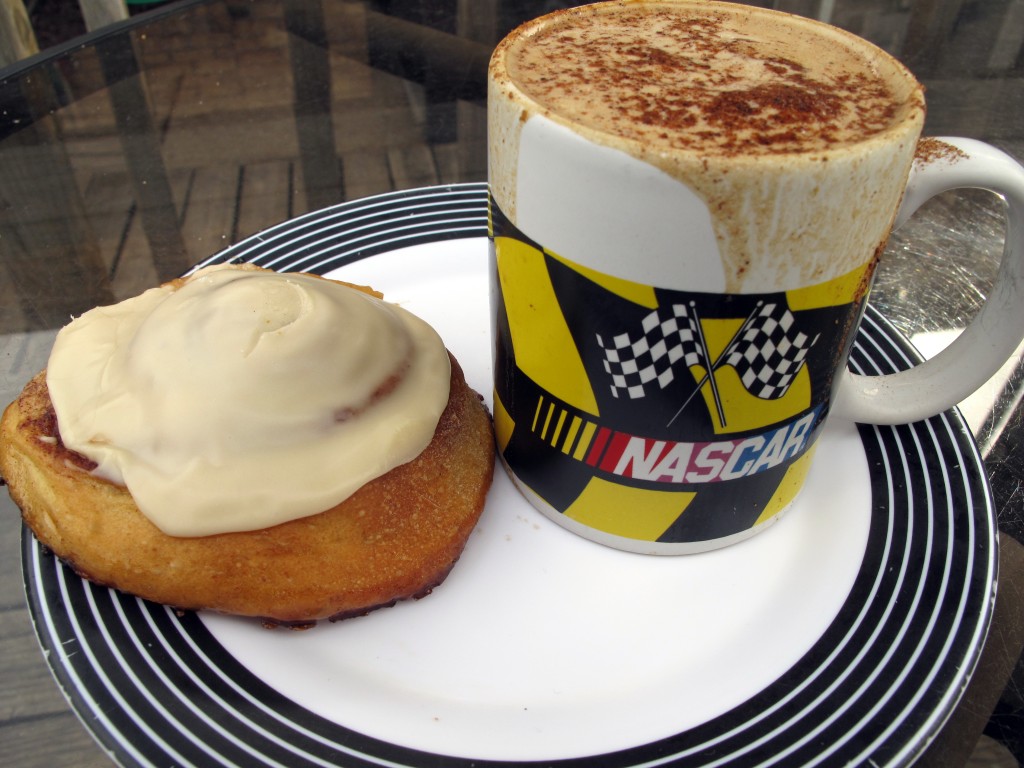 And last but not least is the super popular Cinnamon Rolls from Culprit Bakery. They've been flying off the shelves for the past month, but this was the first Meetup where they have been available  Luke said they stock them fresh every Tuesday, Thursday and Saturday. If you didn't get one at the Meetup ( I know they sold out quick!) make sure you try one soon.
Thanks again to everyone involved with the Meetup and the participants. Can't wait to do it again soon!