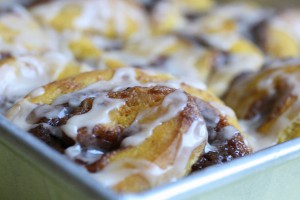 Don't miss this Nebraska Vegetarian Society event at McFosters on Sunday! The Vegan Omaha household will be there with Pumpkin Cinnamon Rolls and more. Show up with your vegan baked goods and help raise money for Town & Country Shelter, a no-kill shelter providing help to the area's kitties and doggies. Even if you're not participating in the potluck, drop by to pick up a few treats and make a donation. What better way to spend an afternoon than surrounded by cool people and cupcakes?
Where: Upstairs at McFosters
When: Sunday Jan 30th 1pm to 3pm
For more info, check out the Facebook page for the event.